Pablo Asensio
Details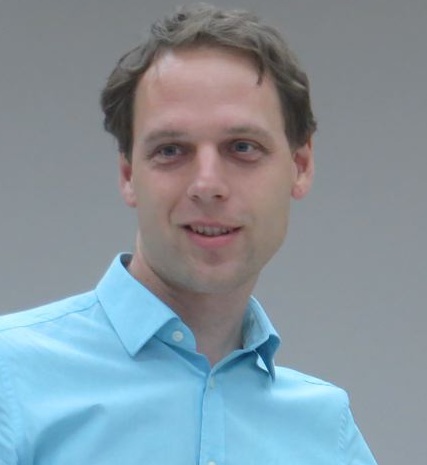 Hits: 4069
EUFRAS Annual Meetings
Details
EUFRAS Annual Members' Meeting is convened once a year and since the establishment in 2013, EUFRAS has held four annual Members' Meetings.
First Annual EUFRAS Members` Meeting took place on the 18th of June within 53rd IALB days & EUFRAS Conference. European Congress of Agricultural Advisors and the first conference of EUFRAS gathered about 300 participants from 19 European countries in Terme Tuhelj Congress Centre in Croatia.
The first Annual EUFRAS Members` Meetingwas attended by around fifty participants from more than fourteen European countries. During the meeting four new organizations were admitted into the Society, consequently, 20 organizations from 14 European countries were actively participating after the first EUFRAS annual meeting.
The second Annual EUFRAS Members` Meeting took place on 15th of January in Bavarian Representation in Berlin, Germany. Meeting was attended by more than 20 participants and after the admission of new members, 23 agricultural and rural advisory organizations from 17 European countries represented EUFRAS network.
EUFRAS General Assembly 2016 took place in Paris, in the premises of APCA on the 3rd and the 4th of March 2016, during the agricultural fair "SIA" (Salon International de l'Agriculture, from the 27th February to the 6th March 2016). The theme of this event was interactive innovation and farm advisory services. Find out more information!
Re-elected EUFRAS Board Members: From the left Anton Jagodic, Michael Kuegler, Tom Kelly, Edgars Linde, Pablo Asensio, Jussi Juhola, Sylvain Sturel.
EUFRAS General Assebly 2017 took place from 22nd till 23rd of February during the 26th edition of the Inernational Agricultural Exhibition AGRA in Plovdid, Bulgaria which is the largest platform of agribusiness in South Eastern Europe. The assebly was hosted by the Bulgarian National Agricultural Advisory Service (NAAS). Find out more information!

Fruitful discussions of EUFRAS Members at the EUFRAS General Assembly 2017 in Starossel, Bulgaria
EUFRAS Annual Assembly 2018 took place from 21st till 22nd of February in Warsaw, Poland together with the international conference "Challenges for agricultural advisory after 2020". The assebly was hosted by EUFRAS member organization Agricultural Advisory Center in Brwinow. Find out more information!
EUFRAS Annual Assembly 2019 took place from 12th till 13th of February in Lisbon, Portugal and was organized by EUFRAS member organization CONSULAI. More information can be found here!
Hits: 10811
Flyer & Logo
Details
Download EUFRAS Logo
Download EUFRAS Flyer
Hits: 10732
Join EUFRAS
Details
Why become a member of EUFRAS?
Connect your organization with other rural advisory services from all over Europe! Create chances to improve the capacities of your staff and the efficiency of your services. EUFRAS Conferences and Seminars offer opportunities to learn from best practice examples and to identify focus areas & future trends. Cross-border cooperation between organizations involved in agricultural consulting will drive positive changes in rural advisory services for the benefit of their clients. Being part of this European network brings you in touch with the stakeholders of rural advisory services in Europe. This is a good way to influence the reputation of your organization. EUFRAS offers the chance to speak with a common voice and to contribute to the political agenda concerning the interests of RAS.
What are the benefits for members?
EUFRAS connects agricultural and rural advisory services (RAS) in Europe.
The exchange of knowledge, views and working practices serves you to improve the efficiency of your own services offered for farmers or other rural partners.
Meet advisors, managers, trainers and other players of your profession from all over Europe at EUFRAS-Events.
EUFRAS members benefit from the cooperation in international projects and the information exchange an RAS-topics.
EUFRAS represents your advisory service on the European level.
Who can become member of EUFRAS?
Organizations active in the field of agricultural and rural advisory services are invited join EUFRAS.
Please read more about EUFRAS goals and admission procedures in the Statutes and Regulations.
How to apply for membership?
To become a member of EUFRAS, please submit a completed application form by post, usually signed by the head or director of your organization, to the EUFRAS Board's secreteriat at the Latvian Rural Advisory and Training Center:
EUFRAS
Rīgas iela 34, Ozolnieki, Ozolnieku pagasts, Ozolnieku novads
LV-3018, Latvija
The EUFRAS board will decide about the admission at its next board meeting.
Hits: 12348